*This post may contain affiliate links. As an Amazon Associate we earn from qualifying purchases.
TALX PaperlessPay is an online platform which offers payroll checks and other likewise services to employees and employers alike. Just as the name suggests, it's an alternative to printing out pay stubs, which can often be costly for the company. Let's not even mention the damage it could have on the environment. That being said, in order to have access to all of the benefits and features of the platform, you need to have an account. And, later, you need to sign into that account. Through our step-by-step PaperlessPay login guide, you will see exactly how to do that and what you can do in case you run into any troubles.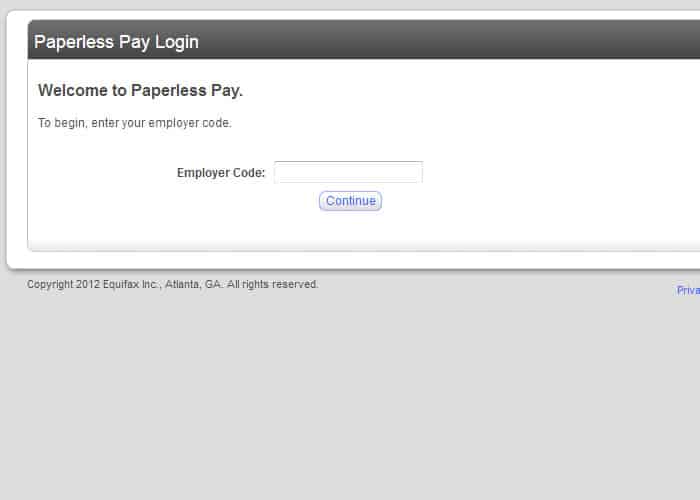 PaperlessPay Login Guide
Before we get started with the actual signing in process, there are a few things that we should mention. First of all, you will need a security number and a PIN to log in. Both of these are provided by your employer – or, they should be. If you don't have them by now, you can't log in. And secondly, while signing in for the first time, you will have to enroll in PaperlessPay's advanced authentication service, which enhances account security.
Now, here are the steps you need to follow in order to be able to login to PaperlessPay.
Access the PaperlessPay TALX homepage, which is also the PaperlessPay login portal for users that aren't logged in.
Type your employer code in the empty field.
After that, you will begin the actual logging in process. First, enter your Click 'Continue' to proceed to the next step, where you will have to input your PIN. Hit 'Log in' to proceed.
Next, you will have to enroll in the aforementioned advanced authentication process. Click on 'Enroll now'. Use the arrows to choose an image and then hit 'Continue'.
Select your security questions and provide unique answers to each.
Update or verify your phone number and email address.
Finalize everything by clicking 'Complete'.
Mobile/Alternative PaperlessPay Login Guide
Users that don't have access to a computer, you can complete the PaperlessPay login procedure through a mobile device as well. This is how to do it.
Launch whatever browser you prefer using for your device and type into the address bar the address of the PaperlessPay login portal/homepage mentioned above.
Type in the required information in each appropriate area and carry through with the process by following the same steps needed for the web login.
Currently, there are no mobile apps that you can download and install for a better and quicker access to your online paychecks.
PaperlessPay Login Additional Troubleshooting
For now, the login portal does not come with any buttons that can help in case you've forgotten any of your credentials. This is because your employer is the one who needs to provide them to you. That being said, if you encounter any issues with your information, you should talk to your superiors about them.
For more information on the logging in process and some clarifying answers, you can browse through TALX's FAQ page which covers some of the most basic of questions.