*This post may contain affiliate links. As an Amazon Associate we earn from qualifying purchases.
Apple iCloud is the remote storage service created by Apple, Inc. You can use it to universally access personal content such as contacts, photos, and documents. To access the service, you need to perform the Apple iCloud login available at apple.com.
By storing content in your Cloud account separately from your computer hard drive or mobile storage, you can view and/or download anything saved there from any device that can also connect to the internet. The purpose of this article is to walk you through logging in to your Apple iCloud account.
Apple iCloud Login Guidelines
Here are the steps you need to follow to login to the Apple iCloud website.
Go to the main login page, www.icloud.com
In the "Apple ID" field, type in the e-mail address you provided when you signed up for your iCloud account.
Hint: This is not necessarily your new iCloud.com e-mail address.
Enter your chosen "Password" in the next field.
Notice the "Keep me signed in" option box directly underneath the password field. If you select it before continuing, you will be automatically logged in to this website until you manually log back out again.
Click on the arrow at the end of the "Password" field to enter.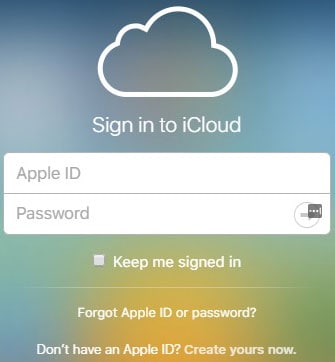 Apple iCloud Mobile/ Alternative Login Guidelines
For your iPhone, iPad, or iPod touch, you can use the iCloud website on your device's browser as usual. However, there is another method. Here are the steps you need to follow to enable iCloud on your device and download the corresponding application.
Note: Currently, there is no iCloud application for Android phones.
Apple iCloud Mobile Login Guidelines for Apple Devices
On most current Apple devices, the iCloud application is automatically installed.
If you are unable to locate it, open the Application Store and search for "iCloud Drive".
Tap on "GET" to download the application if need-be.
Press the settings section on the home screen and enter your "Apple ID" to activate the iCloud.
Apple iCloud Login Additional Troubleshooting
The specifics of setting up iCloud functionality on your Mac or Windows computer are a separate matter which the Apple website covers in detail.
For Mac:
Go to www.apple.com/icloud/setup/mac.html for detailed instructions on how to turn iCloud on and set it up to your personal specifications.
For Windows:
Go to www.apple.com/icloud/setup/pc.html to download and set up iCloud for Windows on your PC.
If you forget your Apple iCloud login credentials, you can reset your password by clicking on the "Forgot Apple ID or password?" link.