*This post may contain affiliate links. As an Amazon Associate we earn from qualifying purchases.
OptumRx is a branch of Optum, a "health services and innovation company." The purpose of the company is "to help people live healthier lives and to help make the health system work better for everyone." Through OptumRx, users gain access to a platform which allows them to manage prescriptions. You can look up drug information such as pricing and compatibility and, if eligible, you can become part of the Home Delivery program. In the following paragraphs, we'll show you a step-by-step OptumRx login guide and everything else you need to know about your account.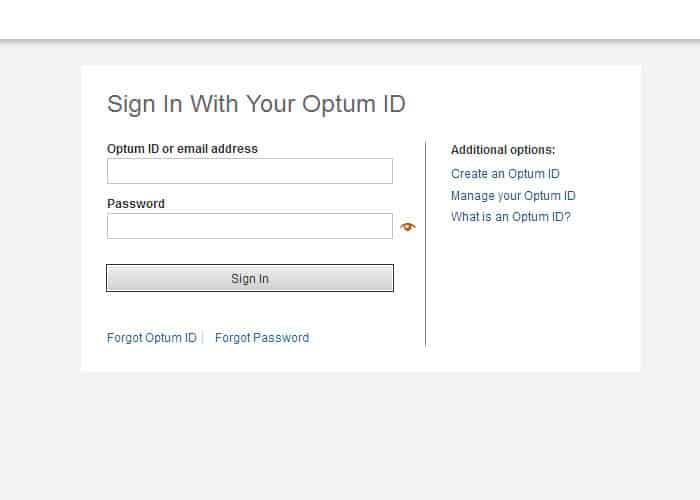 OptumRx Login Guide
In order to gain access to the database provided by OptumRx and to be able to manage and organize your prescriptions, you first need to have an account. Once registered, you are one click away from what you need. Here is how to sign in to your account:
On the landing page of OptumRx website, www.optumrx.com, you will notice a button labeled Sign in. You can find it on the top of the www.optumrx.com landing page.
Click on Sign in and you will be redirected to the login portal.
In the Optum ID or email address field, fill in with the email you used to register or with your Optum ID.
Underneath, you will find the Password Next to the box, you will notice an eye icon. Click on it if you want to hide the characters as you input the password. Alternatively, if you want to be sure you're introducing the right information, make sure the eye doesn't have a bar across it and you'll be able to view your password as you type it.
*Notice: The first time you're signing into your Optum account, you might receive a notification which asks for your permission to share information from your ID to the organization connected with it.
On the same portal, you will find three other options:
Create Optum ID: In case you don't have an account yet.
Manage Your Optum ID: You can view your profile information and edit it.
What Is An Optum ID? If you'd like to learn more about an Optum ID and what you can do with it.
Mobile/Alternative OptumRx Login Guide
The mobile login doesn't differ from the computer one. However, be aware that when you sign in from a different device from the first time, you will probably receive a message asking you for identity verification. This is for safety reasons and to ensure that no one is trying to sign into your account without your permission.
OptumRx Troubleshooting
A common issue you might encounter is forgetting your Optum ID or your password. Luckily, you can easily recover both of these by following these steps.
For Optum ID
First, click the Forgot Optum ID link underneath the login portal.
On the page, input your registration email address and do what the page asks you to do next.
If that isn't working, you can click on Find Optum ID with other information. It will take you to a page where you have to introduce more personal information.
For Password
Click on the Forgot Password link underneath the login portal.
Introduce your Optum ID or email address and follow the steps shown on the screen.