*This post may contain affiliate links. As an Amazon Associate we earn from qualifying purchases.
First in Math is a program designed to help students of all ages get a better grasp of mathematics and master the preparation steps that are crucial for proper implementation. It can put together entire online classes in a really short time, allowing participants to gain access to information in a seamless and easy-to-understand way. What it prides itself with most, however, is the goal to make learning about mathematics more entertaining and age-appropriate. Gaming is one primary source for that, the portal providing numerous interactive solutions. Next, we'll detail a First in Math login guide which lets you know all about registration, signing in, and dealing with troubleshooting.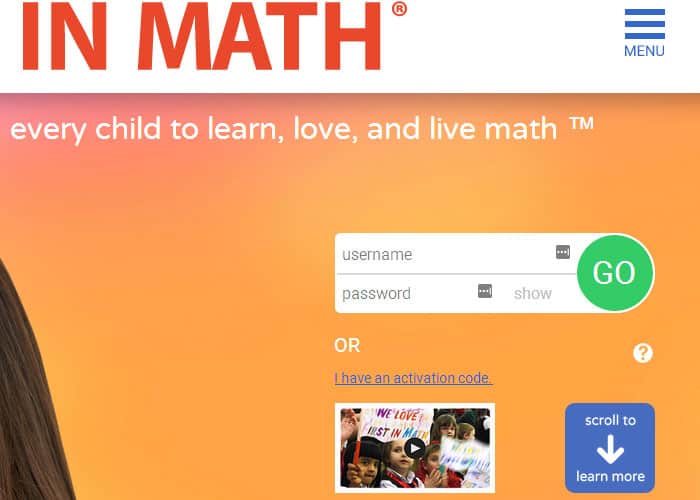 First in Math Login Guide
First of all, there isn't a typical registration process available on the website. In fact, most of it happens offline and it's a responsibility that belongs to teachers and administrators acquiring the modules. Students will receive User IDs and passwords from the person who purchased licenses. And here is how to use these IDs and passwords.
Head to the homepage of First in Math, www.firstinmath.com.
In the login section to the right of the header, input the User ID you received in the Username section and the password right underneath.
Mobile/Alternative First in Math Login Guide
For logins from a mobile device, you need to follow the exact same steps as for the computer method. As of now, there are no applications that you can download and install on your mobile device.
First in Math Troubleshooting
There are quite a few login issues you can encounter, varying from the most common ones to more specific problems. Keep reading to identify the possible scenarios and their solutions.
Login Failed Error
You may receive this message after trying to sign in. Usually, the source of this error is one of the following two:
The user didn't introduce the correct User ID. FIM Team members have user IDs which start with two digits whereas individual license IDs start with a word.
Misspelling the User ID or the password. To be able to see what you're typing in the password field, select Display as text underneath the login section.
Licensing Error
"All licenses purchased by your school are being used. No additional players can log on. Contact your Team Leader or Principal. To purchase additional licenses, click here."
This message may pop up after your school had used up all of the purchased licenses. Thus, anyone that hasn't activated their licenses so far can no longer do it. To solve this error, you need to contact the FIM Team Leader (Teacher) and letting them know about it.
Return to Login Error
After typing in the User ID and password, you might potentially encounter the error which redirects you back to the login page without having actually signed in. This is a problem with cookies. Therefore, in order to mend it, you have to make sure your browser allows cookies. If they are disabled, you need to manually allow First in Math's website as an exception.
You can find more information regarding troubleshooting and navigating the website on the Help page. Note that you have to log in first.